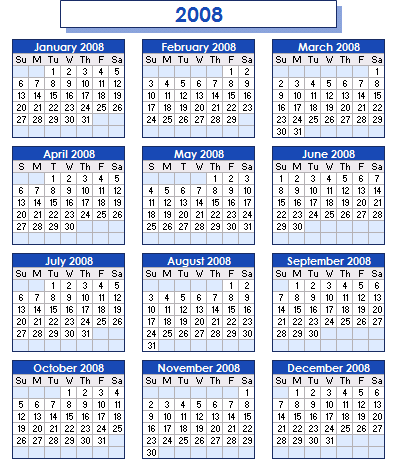 Happy 2009 everyone! First of all, I'd like to thank you all for the letters and well-wishes. Although the doctors remain cautious and tell me that it may take weeks to recover, I'm happy to report that my head feels fine. Just a nasty bump is all! But thank you for your prayers and thoughts.

2008 was all about change and hope. Of course the biggest news of the year was our new president. Bush is now out of the office, and Mr. William Jefferson Clinton has been sworn in as Commander and Chief. I hope he does better than the Buffalo Bills! (Maybe the fourth time is a charm!)

2008 was the year that the gay rights movement took popular culture by storm with the release of Mrs. Doubtfire, a warm-hearted comedy about a transgendered woman trying to win back her family while doing a lot of impressions. Yes, gay people can do John Wayne rapping. And I'm sure Bill Clinton's "Don't Ask, Don't Tell" policy will make one hell of a romantic comedy some day. (Don't forget that anal sex is now legal in Ireland!)

Technology took a turn towards the frightening realistic in 2008 as the video game Doom captivated computer users everywhere with it's life-like graphics. Many decried its graphic first-person violence as too realistic, particularly monsters living on the moons of Mars who felt that the game could influence real-life Space Marines to systematically slaughter them using chainsaws.

And who can forget that Glafkos Klerides defeated incumbent George Vasiliou in the Cypriot presidential election? What a night that was!

Of course, not all news this year was good. Oakland Raiders fans got put in their place, as a crazed tennis fan one-upped them and actually stabbed Monica Seles in the back. The uncatchable Unabomber struck again. Sydney, Australia was given the Summer Olympics bid. And, of course, gas rose to a startling $1.16 a gallon.

Luckily America was able to escape these concerns by buying Beanie Babies. And the multiplexes provided the usual escapist fare. Dinosaurs came to life right before our eyes in Jurassic Park, and Tom Cruise joined a cult-like organization that wouldn't let him leave in The Firm. (Both movies were a little too fantastical for me, but I guess that's Hollywood.)

Well, there's more to cover, but I have to go because I'm getting a bit dizzy, and I think there's a burning smell coming from somewhere.